Dubai never fails to astound visitors of all colors. Every year, millions of people travel from all over the world to the city to experience its breathtaking sights and sounds. Numerous new tourism destinations in Dubai have gained international recognition. 
Dubai is home to some of the world's most opulent hotels and eateries and the tallest tower. Here are New Tourist Attractions in Dubai.
Mohammed bin Rashid Library
Okay, this one has us incredibly pumped. Huge, brand-new, and of the highest caliber, the Mohammed bin Rashid Library is situated in Al Jaddaf (across the Creek from Dubai Festival City). The seven-story structure was created to look like a book open and perched on a rehl, a traditional lectern containing the Quran. We are eager to spend the day inside this new tourist attraction in Dubai once it opens, even if there hasn't been an update on the opening date.
Visitors can now opt to learn more about the Burj Al Arab's distinctive architectural features, Emirati-inspired hospitality, and amazing guest highlights by customizing their tour. You can take a 90-minute supervised tour of this exclusive property.
Explore the property's suites, gilded corridors, and other noteworthy architectural wonders. Visit the Kids Club, indulge in mouthwatering cuisine, or try the famous gold cappuccino. Take in breathtaking vistas of the metropolis, one of the best  new tourist attractions in Dubai.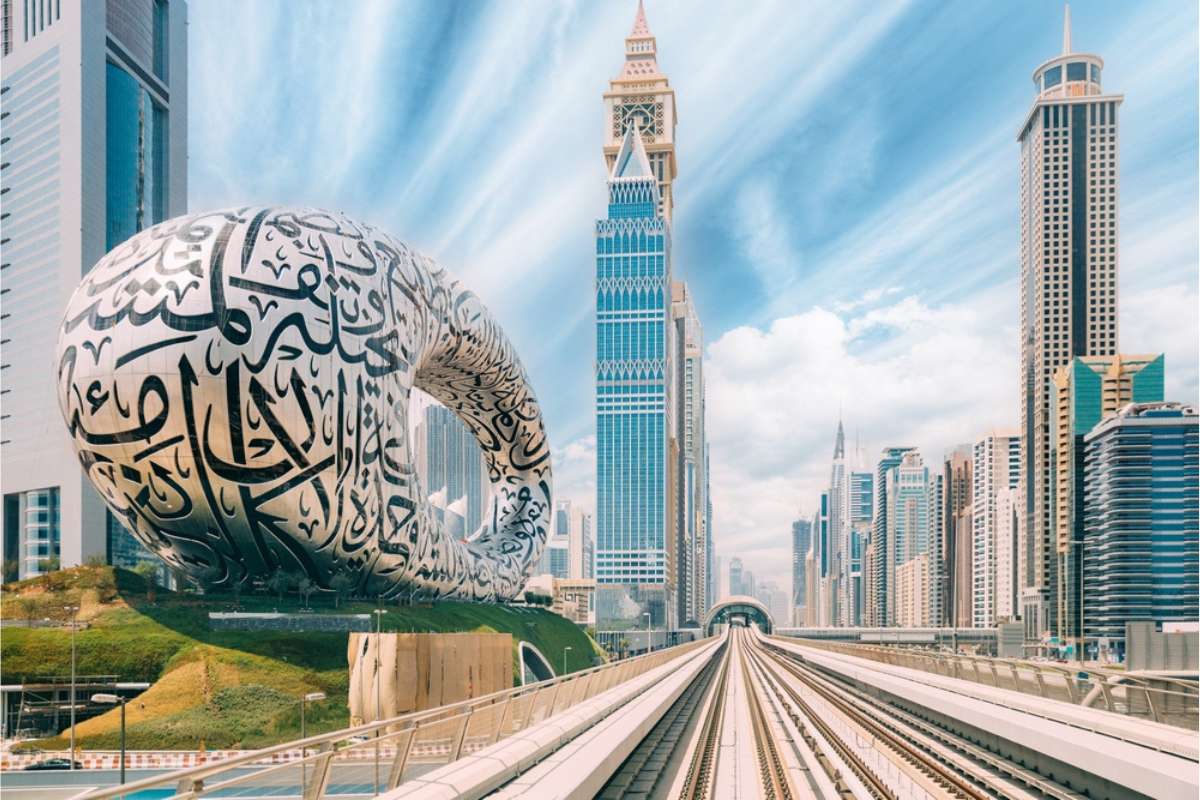 The Museum of the Future, built as an asymmetric torus covered in steel and glass, has been named one of National Geographic's top 14 most beautiful museums in the world.
It's a tribute to the building's designer, Shaun Killa, who intended it to embody Dubai's vision for the future. The Arabic calligraphy, which serves as glass windows as well, is used in an artistic manner on the museum's beautiful facade, which makes it stand out.
The museum transports guests on an immersive voyage to the year 2071, which is also the 100th anniversary of the UAE's formation. The seven-story structure is an engineering wonder with no pillars.
The museum offers a variety of futuristic experiences, including trips to space, expeditions into the Amazon, and spas for the senses. This is one of the New Tourist Attractions in Dubai.
The Dubai Aquarium and Underwater Zoo holds the "Largest Acrylic Pane" Guinness World Record. One of the world's biggest indoor aquariums. It is housed in The Dubai Mall and has over 140 species and over 33,000 aquatic animals.
In the 10-million-litre tank inside the aquarium, there are more than 400 sharks. As visitors can swim in the 10-million-liter tank loaded with a variety of marine life, cage snorkeling is a well-liked attraction. Another incredible experience involves navigating in a glass-bottom boat that floats on the water's surface.
One of the most beautiful natural floral gardens in the world is called Miracle Garden. At full bloom are more than 150 million flowers at Dubai's Miracle Garden. The most beautiful, sweet-smelling floral paradise blooms on this 72,000 square meter paradise.
The largest natural flower garden in the world is comprised of hundreds of flower-shaped exhibits that cover 18 acres (7.3 hectares), resulting in a spectacular display of color and fragrance. Each season's flower designs are different, giving you a unique experience each time you go. From mid-November until mid-May, the garden is accessible.
The future-focused Expo City Dubai is building on the success of Expo 2020 Dubai, which attracted 192 nationalities and over 24 million visitors. Discover well-known nation pavilions such as the UAE Pavilion, which was inspired by the falcon, the award-winning Kingdom of Saudi Arabia Pavilion, and newly renovated areas for Luxembourg, Pakistan, and Australia.
The Mobility Pavilion (Alif), the Sustainability Pavilion (Terra), and the Opportunity Pavilion (now the Expo 2020 Dubai Museum) have all been turned into engaging educational experiences. At Expo City Dubai, which has its own metro station, you can still find Al Wasl Plaza, the Dubai Exhibition Center, the Garden in the Sky observation tower, and the Surreal water feature.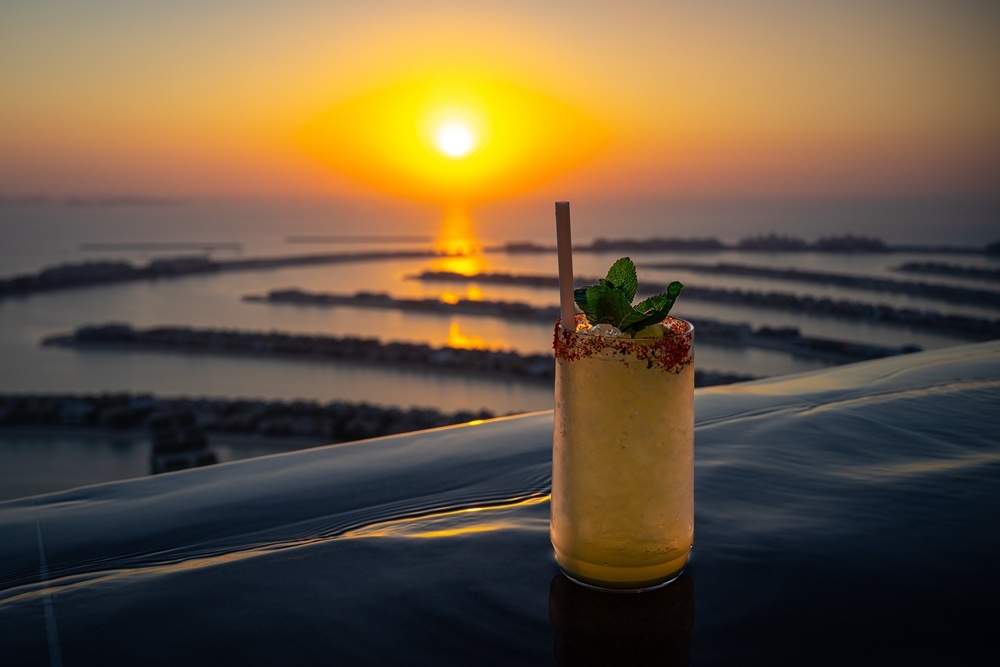 Relax in the highest 360-degree swimming pool in the world while admiring famous buildings like the Burj Al Arab and Ain Dubai. AURA Skypool, which is 200 meters above ground, is the ideal location for an exciting swim and is a New Tourist Attractions in Dubai.
The Palm Jumeirah location also offers a sophisticated lounge space where guests can unwind while dining on delectable sharing plates and Pan-Asian flavors. The glazed miso salmon, the chilli honey cabbage popcorn, and the matcha tiramisu are notables to try. 
The Jungle Bay Waterpark, which first opened its doors in 2021, is the latest addition to Dubai's collection of water parks and a New Tourist Attractions in Dubai. The Le Meridien Mina Seyahi Beach Resort & Marina is where it is situated. By purchasing a pass, you can visit the park even if you are not staying at this hotel.
You are warmly welcomed here with a variety of rides and slides, including the AquaPlay area designed especially for kids. You won't be without the thrill factor thanks to the body slides' length of more than 100 meters. At The Beach restaurant, you can fill up and then unwind in one of the opulent cabanas.
It's time for some outdoor recreation. Dubai is only a short drive from the Hatta Wadi Hub. This recreation area makes excellent use of the untamed yet stunning Hatta scenery to develop a variety of adventure sports with varying degrees of difficulty.
There is a 50+ km mountain bike track nearby, and you may even try your hand at archery or axe throwing. You can stay cool as you splash around on the water slide. You will always remember this stunning scenery with its reddish cliffs, native flora, and glistening streams and rivulets.
You may anticipate having unlimited fun, thrill, speed, and 5D entertainment at IMG Worlds of Adventure. The size of this massive theme park is equal to 28 football fields combined.
Your favorite characters come to life at IMG Worlds of Adventure thanks to its cutting-edge and thrilling attractions. While older children can explore the worlds of Spider-Man, Hulk, Iron Man, and The Avengers, younger children can have the thrill of their lives on rides with Ben 10, Powerpuff Girls, and LazyTown.
Dubai Opera, Newest Tourist Attractions in Dubai, has an alluring schedule of live performances from places like London's West End and Manhattan's Broadway. The striking exteriors, which have views of The Dubai Fountain and are adjacent to Burj Khalifa, were influenced by Arabian dhow ships, and the stage area can quickly change into one of three event platforms: a theater, a hall, or a music hall.
You may find several other Tourist places in Dubai
The longest urban zipline in the world is the Xline in Dubai Marina. It is 1 kilometer long and rises more than 500 feet. At an amazing speed of almost 80 km/h, you would be flying down the incline. As you enjoy breathtaking views of the city, the opulent boats docked at the Marina, and the surroundings beyond, the glorious Dubai would be below you.
Additionally, you would receive a snapshot and a video of your voyage for archival purposes. The Xline Dubai Marina experience can be best described as an exhilarating thrill with unrivaled vistas.
The Infinity des Lumieres, which occupies more than 2700 square meters in the enormous Dubai Mall, is a noteworthy development in Dubai's arts and cultural sector. In addition to more than 3,000 HD digital moving images, more than 130 projectors and 50 speakers bring a wide variety of modern art to life in a live, dynamic form.
A proper audio track and digital picture combine to create an intense multi-sensory sensation that both calms your mind and takes your breath away! 
You may find several other things to do in Dubai.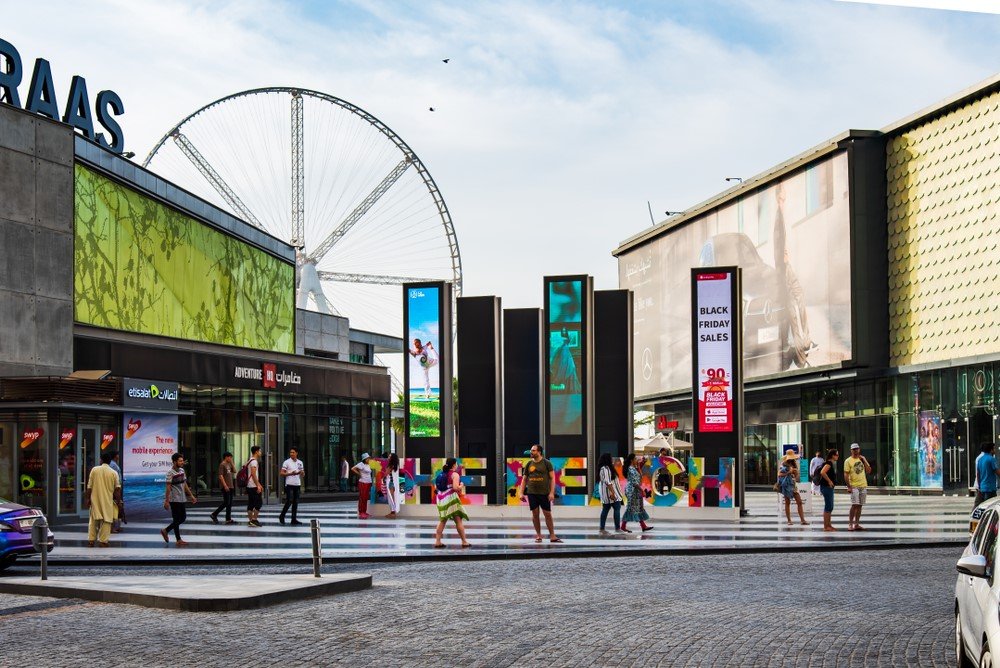 City Walk offers a variety of shopping and entertainment alternatives together with pedestrian-friendly walkways designed in the manner of European cities – ideal for a fun day out. Take a stroll down tree-lined streets lined with stores and restaurants to see graffiti art created by some of the best urban artisans in the world.
After that, give your family a great afternoon at The Green Planet where you can see actual wildlife in a replica tropical jungle. The neighboring Coca-Cola Arena, the largest indoor arena in the Middle East, also hosts concerts, live sporting events, and comedy shows.
The 3.2-kilometer-long Dubai Water Canal travels from the Creek in Old Dubai via Business Bay and eventually reaches the Arabian Gulf. It is a New Tourist attraction in Dubai. With a 12-kilometer bicycle route, services, and 80,000 square meters of freely accessible space, the Canal has become a well-liked tourist attraction.
It's the ideal place to wander and enjoy the most traditional views of the city because there are five pedestrian walkways that wind their way across the famous river. The Al Habtoor City redevelopment is nearby and is the location of the exciting La Perle by Dragone show, five-star hotels, and a variety of hip eateries.
Ras Al Khor Wildlife Sanctuary
Why spend money to go to a zoo knowing there is magnificent nature right outside your door? Of course, we're referring to the Ras Al Khor Wildlife Sanctuary, which is situated at Dubai Creek's mouth.
The refuge is home to more than 20,000 species, but its beautiful flock of flamingos is likely what makes it most well-known. To observe them, only approach one of the three viewing hides situated around the sanctuary's edge. The entrance is free, and binocular rentals are available.
The emirate never ceases to astound locals and frequent visitors with its stunning coastal locations, architectural wonders, and theatres. The greatest time to check out these brand-new tourist attractions in Dubai is right now if you haven't already.
Museum of the Future, Mohammed bin Rashed Library, Dubai Hill Mall, Deep Dive Dubai, Terra Solis by Tomorrow Land.
In Dubai, there are lots of brand-new things to explore. You can find exciting new opportunities and enjoyable new experiences. You can learn more about Dubai's must-do activities, get organizing your trip with our practical itinerary, or learn how to have a sunny vacation on our shores. With discounts on the city's top attractions, you can make your visit even more interesting.
Dubai is renowned for its attractions that break records. Deep Dive Dubai, the world's only diving facility that allows divers to descend to depths of 60 meters (15 meters deeper and four times larger than any other jumping pool in the world), is Dubai's newest unparalleled attraction.