Dubai, the most developed and populous city in the United Arab Emirates, is situated on the Persian Gulf coast, which means it experiences heat waves all year round. November experiences a gentler sun that will still give you a tan but won't burn off your skin as the "winter months" approach. 
The 11th month of the year is a great time to visit Dubai because you can do all of these things with less humidity, whether your idea of a perfect day is at the beach, shopping until you drop, exploring adventure sports like skydiving, wakeboarding, quadratic biking, dune bashing, or a desert safari.
Let us see all the things to do in Dubai in November:
What is the weather in Dubai in November?
Anyone who has visited Dubai will agree that November is the ideal month to travel there! There are two distinct climates in the United Arab Emirates: hot and mild. 
The weather is mild in November, making it possible to easily travel the entire city. Dubai experiences low humidity and temperatures between 20 and 31 degrees Celsius.  
Additionally, the sea temperature in Dubai in November is a comfortable 27 degrees Celsius. You participate in water sports as a result. You can go outside to enjoy various activities, including shopping, dining al fresco, a desert safari, and more, while getting the ideal summer tan.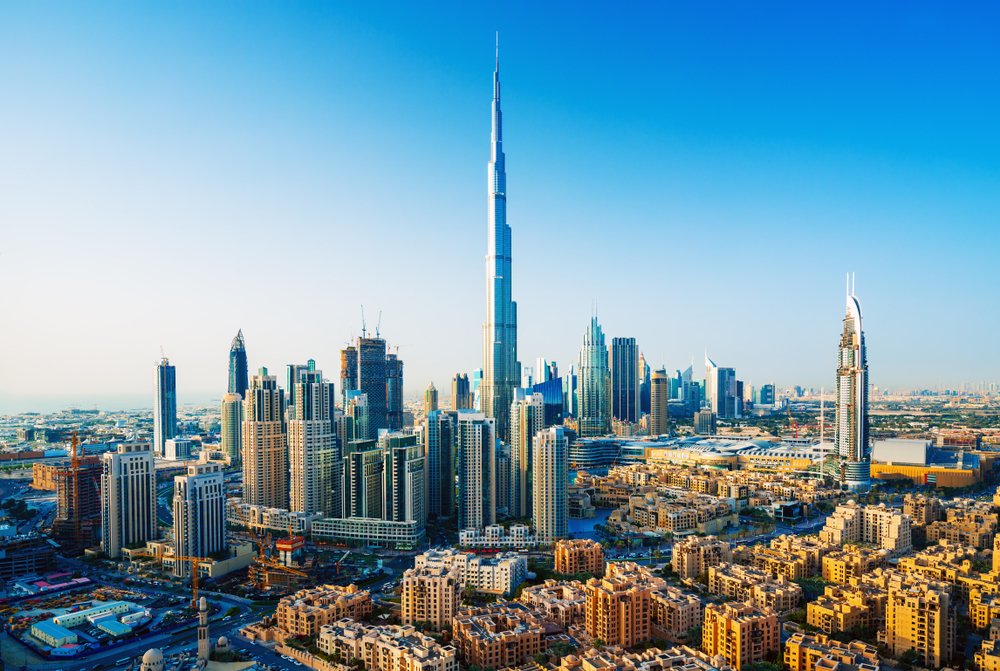 The Burj Khalifa is the highest structure in the world, standing majestically at 828 meters. Admire the amazing technical achievement that combines steel, glass, and concrete to create a must-see location in Dubai in November.
Once inside, the huge elevator will practically whisk you to "At the Top," the observation deck on the 148th floor, at an ear-splitting, stomach-churning 32 feet (10 m) every second. You may either use your own eyes to look down on Dubai from floor to ceiling windows or choose the VR experience to see it from a Falcon's Eye View. Purchase tickets online for Burj Khalifa in advance for an effortless experience.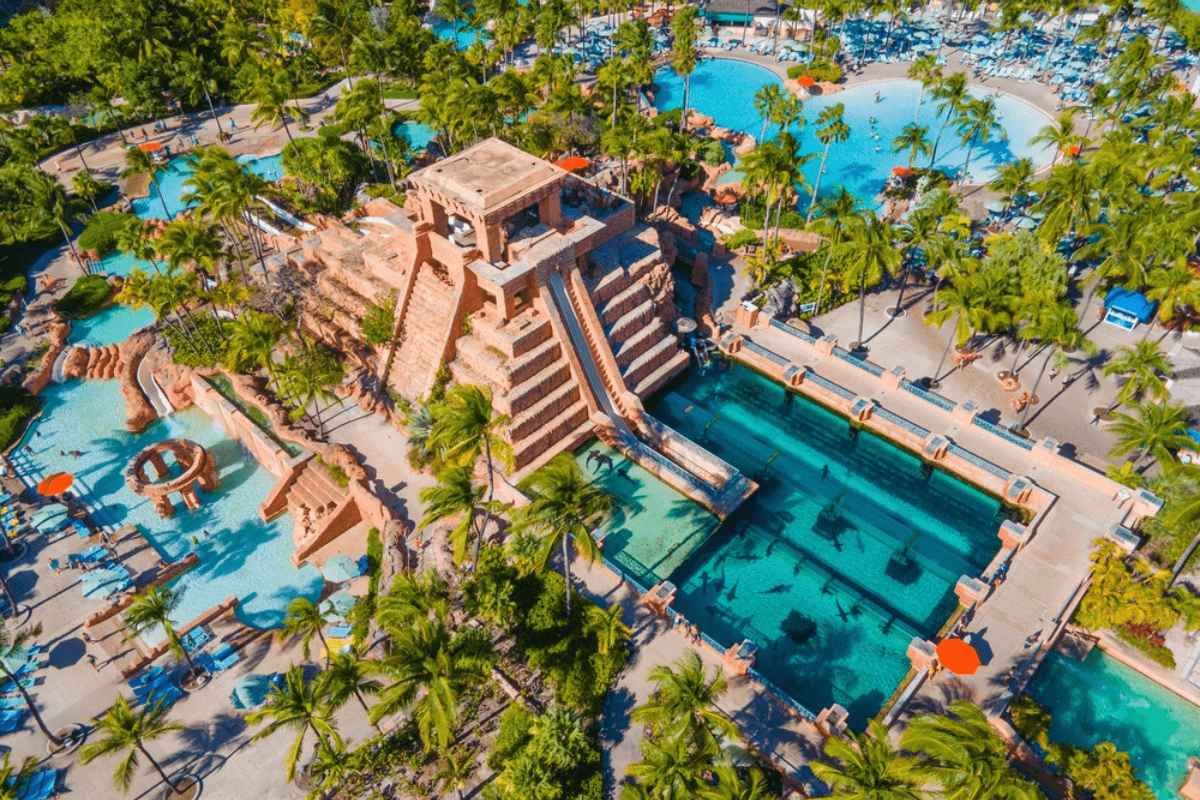 If you adore thrilling aquatic attractions and are a water baby, you must visit Aquaventure Waterpark, one of Dubai's most well-known waterparks. You must ride the leap of faith, shark safari, cownose ray feeding, and Poseidon's Revenge at Aquaventure Waterpark, among other rides.
It is filled with record-breaking, exhilarating rides that can give you a chill. Aquaventure Waterpark need to be on your list if you're traveling with family or friends. Prepared to experience the most exhilarating rides?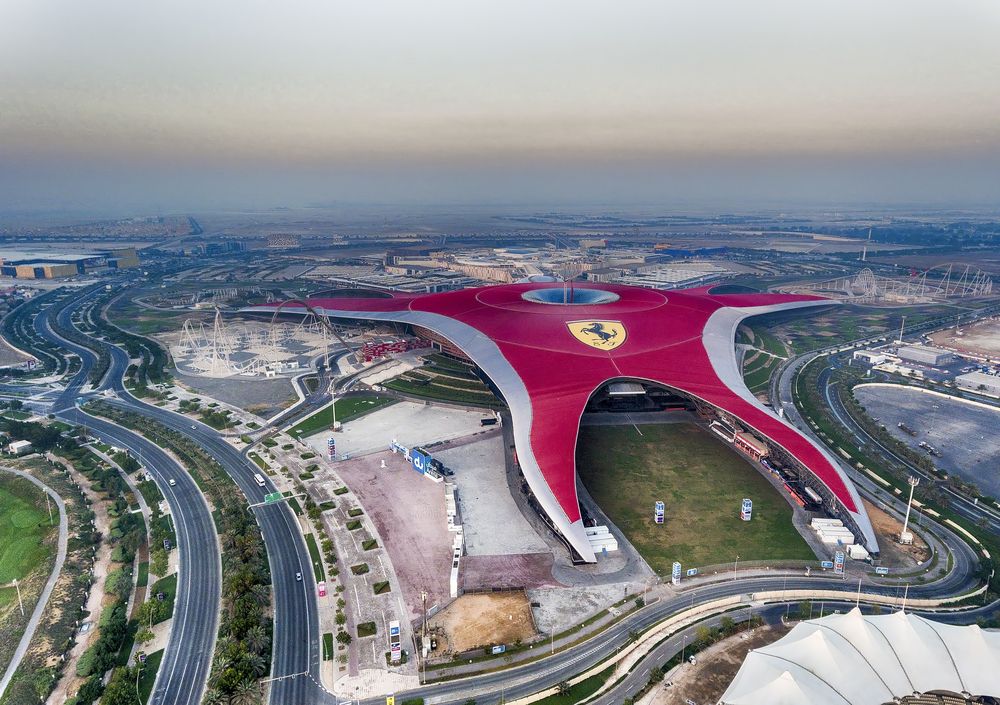 Since its opening on November 4, 2010, Ferrari World, one of the first and only theme parks associated with the Ferrari brand, has become one of the most popular destinations in the United Arab Emirates. The Formula Rossa rollercoaster at Ferrari World, the largest indoor theme park in the world, is the fastest in the entire world. One of Dubai's most well-known locations in November is this.
Ferrari World, an entertainment park in the center of Abu Dhabi, will undoubtedly take your breath away. You must include this park in your schedule even if it is a one-hour trip from Dubai. On your adventurous vacation, tackle the Fiorano GT Challenge, Scuderia Challenge, and Speed of Magic!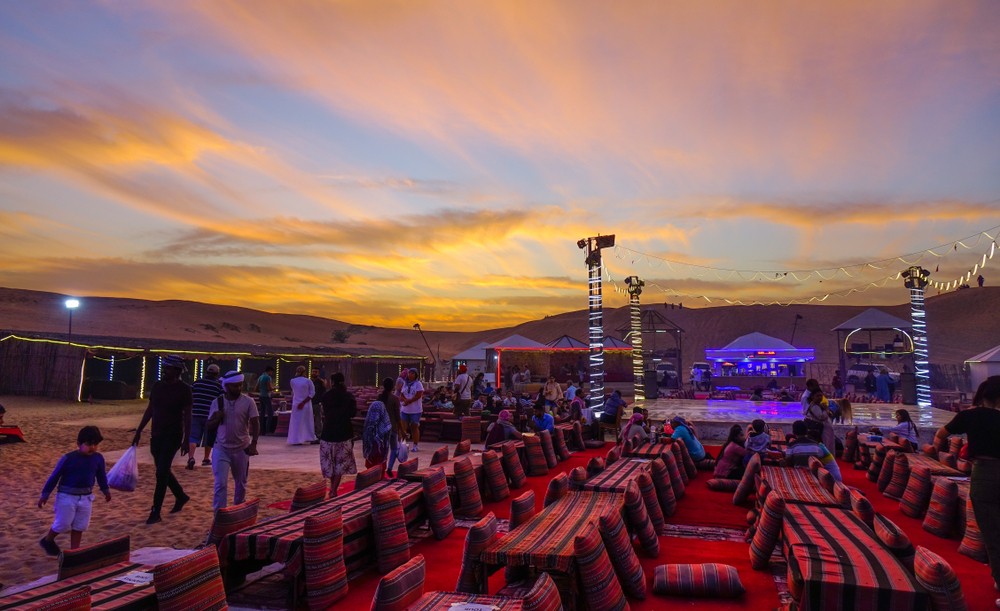 Does a captivating jeep trip in the Arabian desert seem appealing? Try it, why not? The nicest thing about visiting Dubai in November is that the weather is beautiful, and you won't feel overheated at all, so you can genuinely enjoy every moment of your quad bike or jeep trip. 
On your desert safari, in addition to the rides, you may indulge in authentic Arabic cuisine, test desert barbecue, see belly dancers, drink shisha pipes, take pictures while dressed in traditional Arabic attire, and even get henna tattoos!
Yes, it is possible to ski in Dubai, but there won't be any snow to ski on. Isn't that fascinating? So do go skiing in the Mall of the Emirates in Dubai. It might surprise you to learn that it is the third-largest indoor ski slope in the world and the first to open in the Middle East. 
Additionally, the area is surrounded by a ton of eateries and coffee shops, making your day absolutely fantastic! This is one of the best things to do in November in Dubai.
In November, the seventh iteration of Dubai Design Week will offer a week-long festival honoring local talent at various venues across the city. This year's event features work from upcoming designers in addition to well-known creatives. 
Although there are events happening all around the city, Dubai Design District (D3) serves as the festival's primary hub.
UAE National Day Cup 2022
UAE celebrated its National Day on December 2; festivities in Dubai start in November. If you intend to travel at this period, you will undoubtedly notice the festive atmosphere at all of the football grounds. Simply dress in a beloved football t-shirt and go see these incredible celebrations.
The Dubai Air Show is another well-liked occasion to go to in November in Dubai. The event, which unites the aerospace industry, is thought to be the largest of its kind in the Middle East, Africa, and Asia. 
As 80% of the world's population is within eight hours of a Dubai airport, this is the appropriate location to celebrate interconnectivity and aerospace. 
Are you eager to see the realm of superlatives? It's time for you to apply for leaves, choose your travel dates, choose our Dubai in November travel guide, organize your Dubai holidays, and depart as soon as possible for the trip of a lifetime! Dubai is a city where everyone can find something to do, regardless of whether you are traveling alone or with your loved one. Don't forget to go to the notable events that happen in November!
The ideal time to visit Dubai is often between November and February, when the weather is beautiful and there is a bustle of activity going on, from the Dubai Shopping and Food Festivals to the Dubai World Cup.
The DP World Tour Championship, Abu Dhabi F1, and Dubai Design Week are just a few of the festivals and events that take place in November in along with the pleasant weather.
Swimming is perfect on Dubai's beaches in November! The water is a very nice 84°F on average and reaches a maximum temperature of 88°F. Keep in mind also that in november, the climate is ideal with a typical outside temperature of 81°F, 0.3in of precipitation (over 0 days) and 60.39 % humidity.
Between June and August, Dubai experiences its off-peak period. It's swelteringly hot and muggy. Make sure to visit air-conditioned locations like malls or just unwind in your hotel room.